So Riley's head is extremely flat in the back, so he has to be put in a helmet. Today they had to make a cast of his head and send it in for his helmet to be made. Here is a little bit of how it went:
Sitting there all innocent with absolutely NO idea of what is about to happen.
and then...BAM! They start puttign stuff on his head. He's still doing okay though...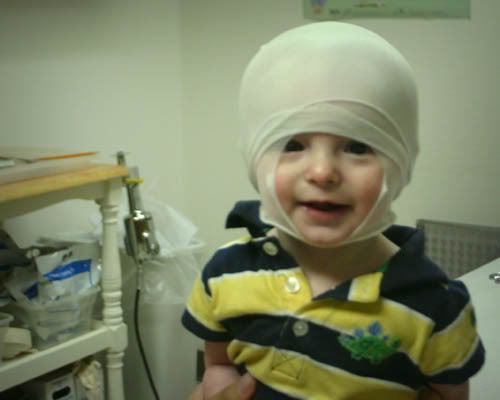 WOW, now there is many layers!
...getting a little bit fusy!
Now he is really upset that the doctor is holding his head still.
REALLY UPSET! He does not like when he cannot see.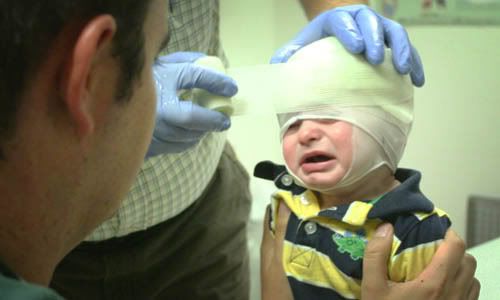 The doctor is now making the cast...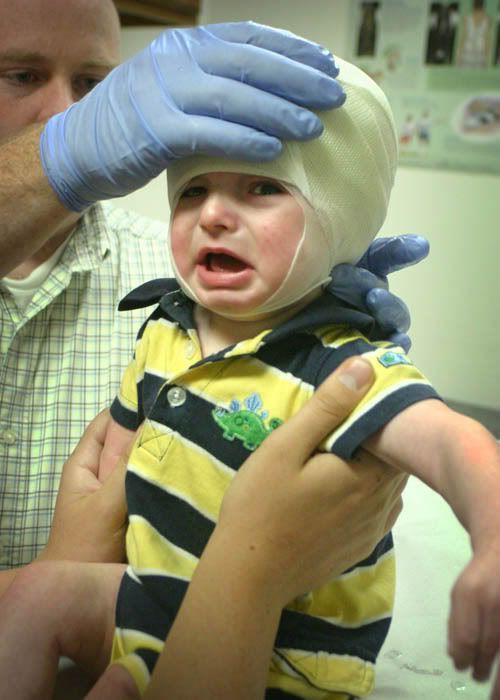 He has no idea what is going on.
Just relaxing because here comes the worst part...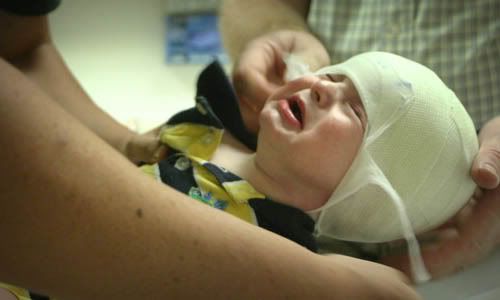 They took it off his head! He was so mad! Poor guy. The helmet should be in sometime in the beginning of October. So sad...